Friday, January 15, 2010
Well, not real vampires...not that there are such a thing, but...

Yummy Vampire Merino Worsted from my dear friend Dani of Sunshine Yarns. I joined in on her Sunshine Sweater Club that shipped this month. And yesterday I found 9 wonderful skeins in my mailbox!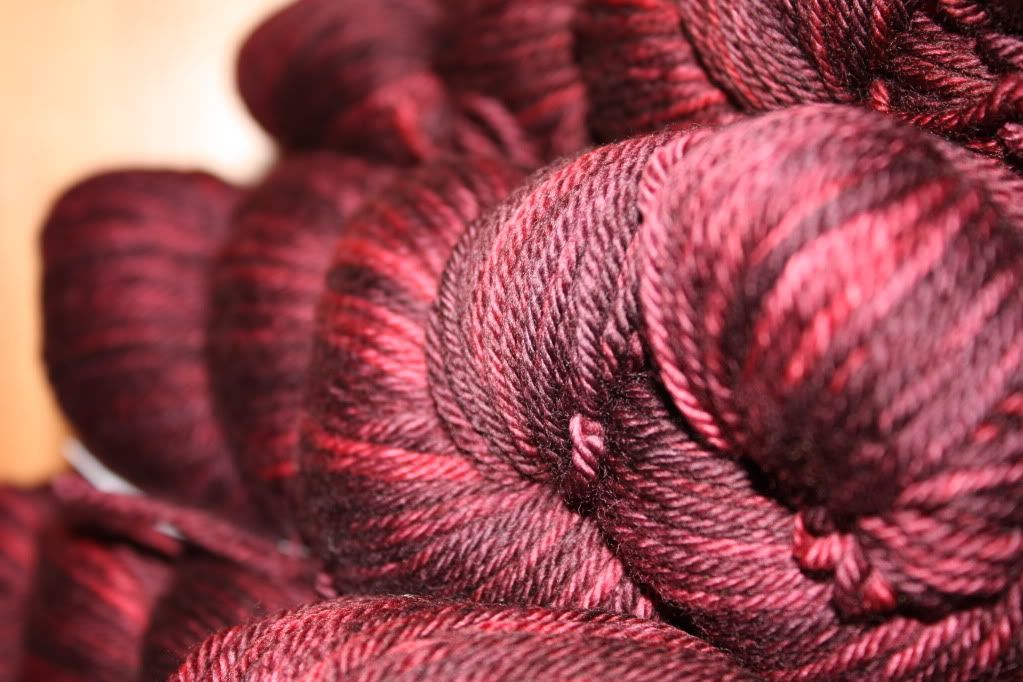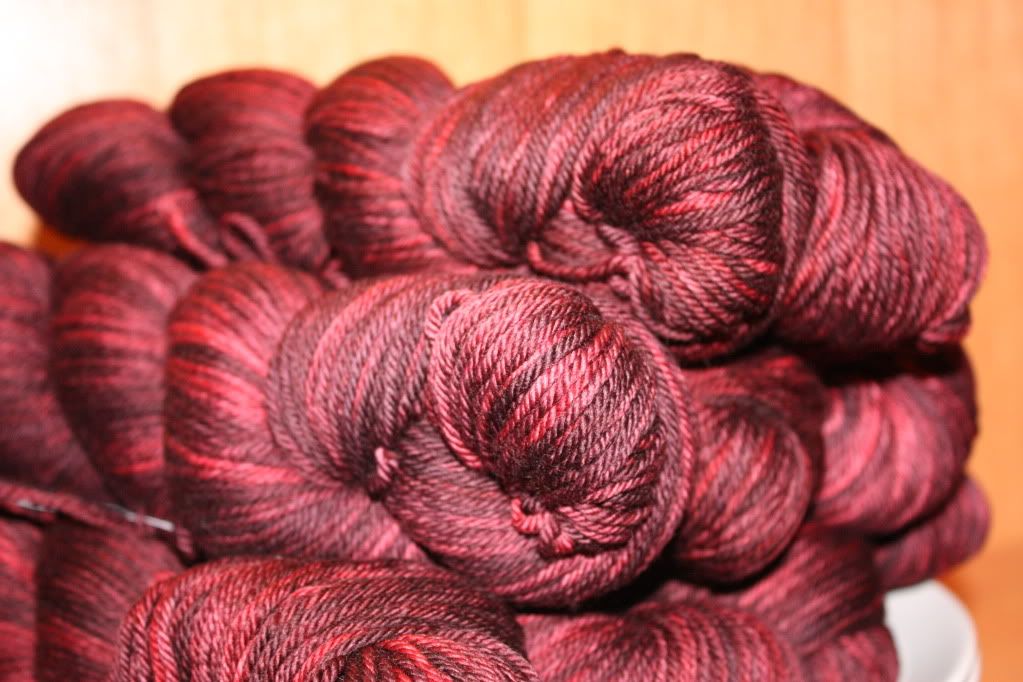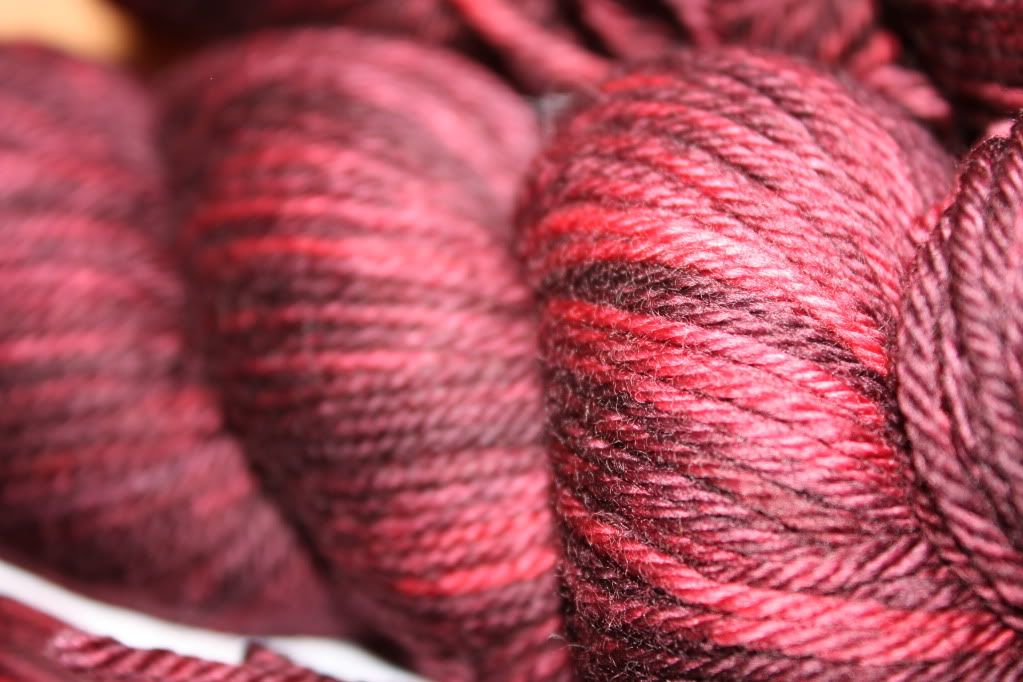 I love it! IT's one of my favorite colors from Dani, I already have a pair of socks in the same color:
These are my Vampire Kai-Mei Socks. Knit in Sunshine Classic Sock using Cookie A.'s pattern from Sock Innovation.